5 steps to financial wellness
The most important thing you can do for yourself and your family is to take this journey with us – one step at a time. Small steps can make big dreams come true – just take one step at a time without faltering.
VIEW THE 5 STEPS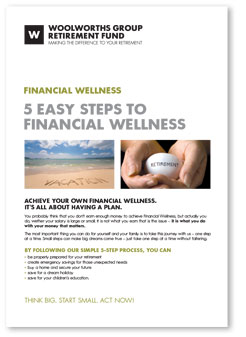 Retirement Investment Options
The Fund offers members flexibility when it comes to the investment of their retirement savings. You can choose where to invest your retirement fund savings by selecting one of the following two investment options:
INVESTMENT OPTIONS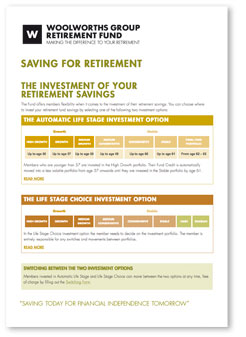 Quarterly Returns
Below are your latest quarterly returns listed per portfolio. You can also see the returns of previous quarters. Please click on a date and your specific portfolio to see a PDF with your returns.
QUARTERLY RETURNS